English as a Second Language
Weekly Arranged Lab Hours (WALH)
Weekly Arranged Lab Hours (WALH)
* COVID-19 UPDATE: For Fall 2020, your weekly arranged lab hour (WALH) is included in your scheduled class time.
Our plan is to resume normal weekly arranged lab hours once the campus resumes face-to-face classes. 
ESL 76, 78, 83, 184, 185, and 190 require one hour per week of arranged lab attendance starting with a required orientation during the first week of the semester and continuing through the last week of the semester. This attendance must be completed on a weekly basis. Students who skip a week or a portion of a week's requirement cannot make up any missed time in subsequent weeks, nor will extra time be credited toward future weeks.  Failure to attend three weekly arranged lab sessions may result in the student being dropped from the class. Completion of less than 50 minutes in one week will be considered an absence.
Skills Center Lab Hours of Operation
Spring 2020
Mondays and Tuesdays: 9:25 am – 2:20 pm
Wednesdays and Thursdays: 9:25 am – 7:55 pm
Fridays: 9:00 am – 12:10 pm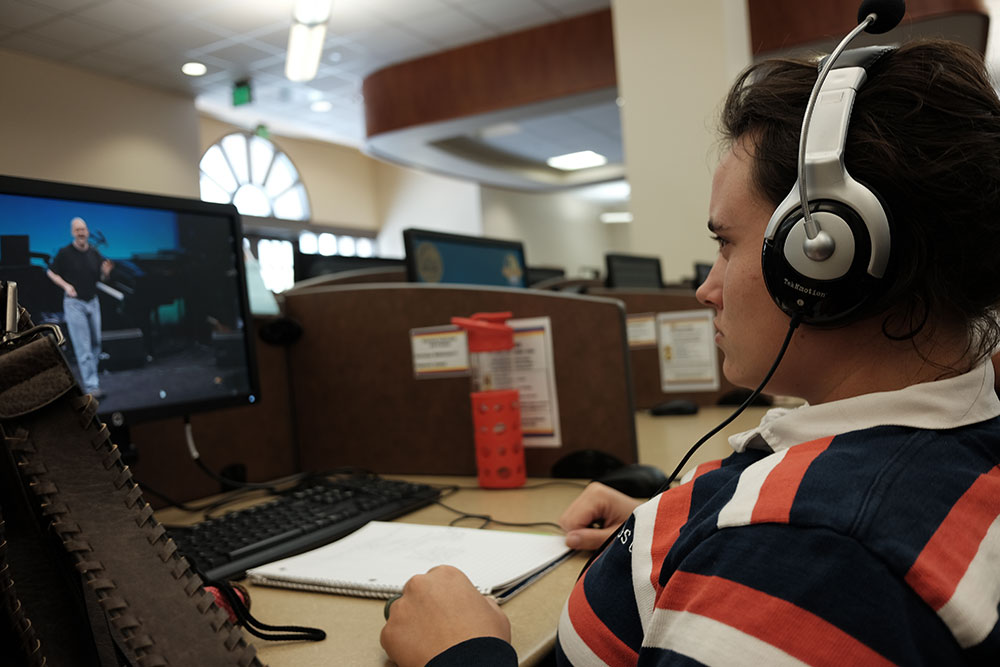 Click on the link above or go to https://sp.fullcoll.edu/s/tk.
Enter your myGateway Student ID number and password to log in.
Click on Arranged Hours Credit to view your hours each week.
WALH Assignment Sheets
Beginning in Week 2, students will complete assignment sheets which they must print from this page. These assignment sheets will contain specific activities that they will work on during their arranged lab hour. These assignments, which may sometimes require more than one hour, must be completed during the weekly arranged lab hour at the Skills Center and not at home.
NOTE: We are currently working on updating some of the lab sheets. We will post them as soon as they are available. 
ESL 76 WALH Assignment Sheets Spring 2020 Semester
ESL 78 WALH Assignment Sheets Spring 2020 Semester
ESL 83 WALH Assignment Sheets Spring 2020 Semester
ESL 184 WALH Assignment Sheets Spring 2020 Semester
ESL 190 WALH Assignment Sheets Spring 2020 Semester