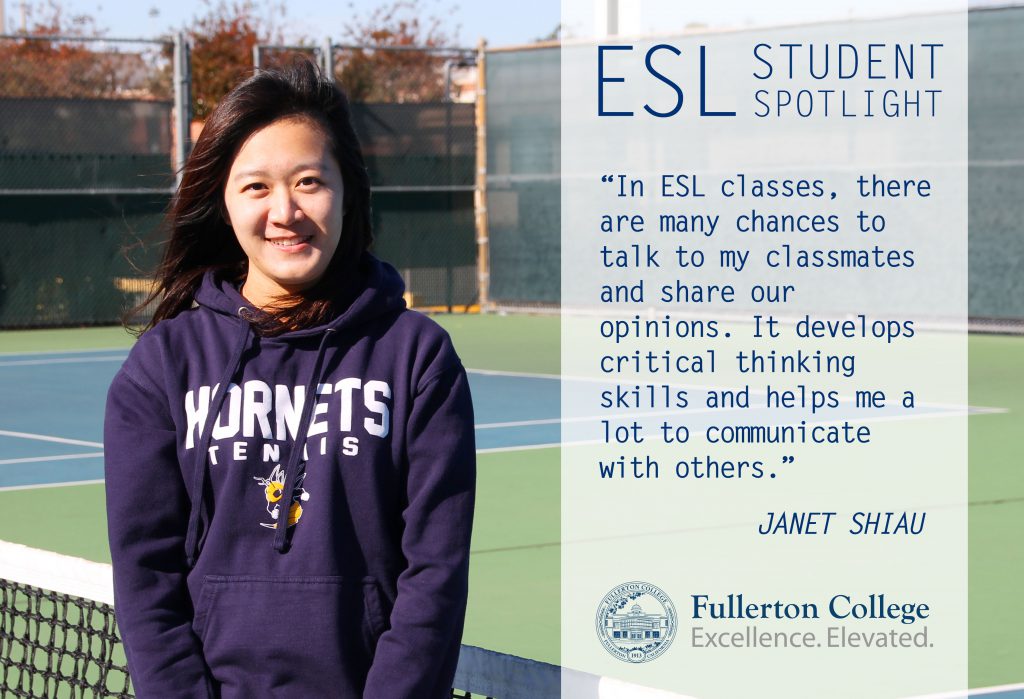 Meet Janet Shiau. She is an international student from Taiwan and started her journey at Fullerton College in Spring 2019. She is currently pursuing a certificate in Advertising and Graphic Design.
Before taking ESL classes, Janet says that she had a difficult time expressing her opinions both in conversations and in her writing assignments. "In ESL classes, there are many chances to talk to my classmates and share our opinions," she says. "My ESL classes help develop critical thinking skills and help me a lot to communicate with others. I've become more confident to talk to my classmates and professors in other classes."
Aside from completing her academic program, Janet plays for Fullerton College's Tennis Team and enjoys watching Korean dramas.
Posted February 2020