Humanities Tea - Award Ceremony
Mindfulness Program Awards
Achievement Awards
The Mindfulness Program Achievement Awards recognize students who are role models for integrating mindfulness and compassion into their lives and the lives of others as demonstrated through course assignments. These students maintain a dedicated and consistent practice, support one another during their enrollment in the course, and are engaged in the mindfulness and compassion communities at Fullerton College and beyond.
2021 Award Recipients
---
John Magdesian
The Canvas Mindfulness and Self-Compassion Course last semester and the MIND 101 course have helped me manage my stress levels, and they have brought me a new perspective. The concepts of mindfulness and self-compassion work well with my other mental health resources to help me stay on a healthy and productive path. I'm grateful to my instructor and tutor for nominating me.
-John Magdesian
John's interest in course material and engagement with others enhanced the course for all participants. His authentic and honest accounting of his experiences provided opportunities for others to reflect. John's capacity to apply mindfulness and self-compassion fueled his resilience, in the academic and personal realms, and he was involved in many campus mindfulness offerings as well. He truly exemplifies and lives course principles of mindfulness and compassion. John is truly worthy of this Mindfulness Achievement Award.

-Professor Deidre Hughes
---
Michael Munoz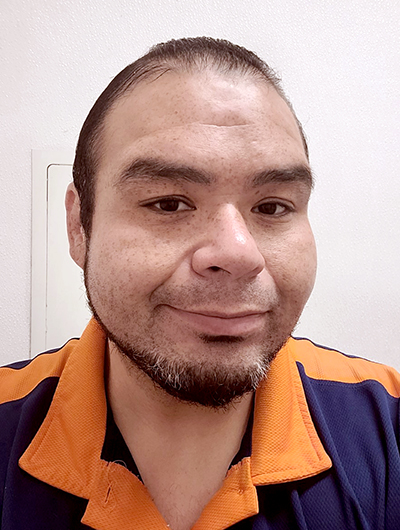 We are all worth being loved, being valued, being heard, and seen, being called on to speak because our voice is valid. It takes courage to love, to be in that vulnerable place that one fears, but oddly enough we are more protected by it than ever.
– Michael Munoz
Michael Munoz has been a pleasure to have in my MIND 101 class during the spring of 2021. Michael's engagement in discovering his compassionate voice was so clearly conveyed in his shared experiences that his leadership, and practice of mindfulness/self-compassion deeply engaged other students in class. His written journals, discussions, and other coursework conveyed a student who was not just practicing mindfulness and self-compassion, but a student who enjoyed learning and achieving the goal of the felt experience of this course.

-Professor Amy Garcia
---
Emerald Taylor
MIND 101 actually changed my life! First I have to express all my love and gratitude for Professor Deidre Hughes, Drea T, and the Humanities Division for making this transformational learning process possible. MIND 101 enlightened my awareness and acceptance of the world and myself. I haven't stopped my practices, and take every opportunity to share it with others. Thank you all for this beautiful opportunity and honor! Love and light.
-Emerald Taylor
Emerald's spirit of curiosity for mindfulness and compassion positively impacted our class. She spent considerable time working consistently with mindfulness and compassion practices and was happy to share her experiences with the class. Emerald also practiced deep listening with others in a supportive and caring way thereby fostering community for our class. Outside of class, Emerald was eager to lend a hand and participate in Fullerton College offerings. We are pleased to offer Emerald this Mindfulness Achievement Award.

-Professor Deidre Hughes
---
Jyoti Vashishtha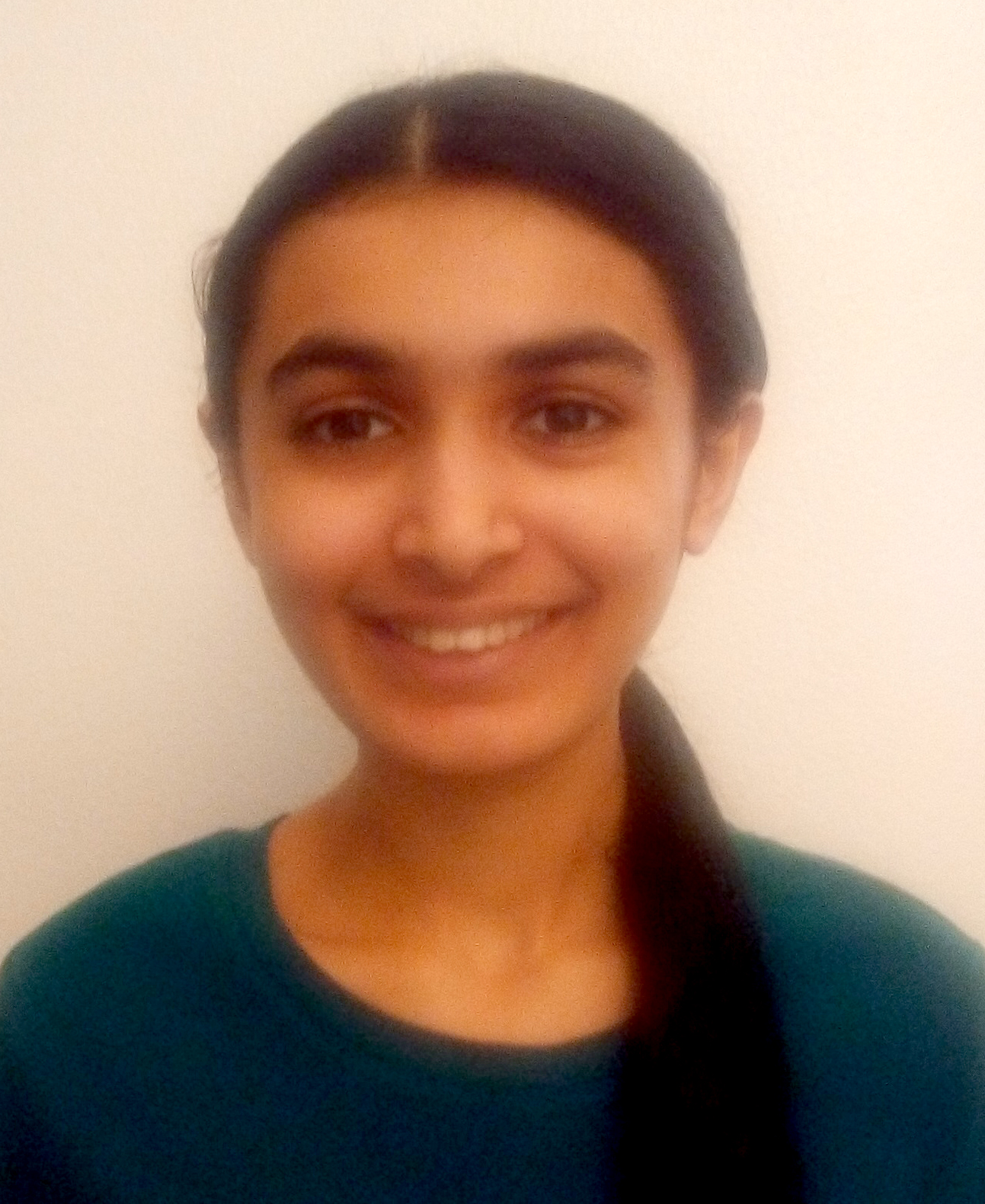 I really loved taking the mindfulness course this semester because it was truly inspirational. It has boosted my self-confidence and provided me with essential skills that I can use in the future. I would like to thank Professor Hughes and Sunny Martinez for nominating me for this Mindfulness Achievement Award.
-Jyoti Vashishtha
One couldn't ask for a more supportive or compassionate student! Jyoti was present and engaged during class, bringing focus and attention to each practice and discussion. She not only contributed to the class, but also listened well to other students' offerings, creating bonds with others through her capacity to be open, accepting and kind. In these ways, Jyoti embodies mindfulness and compassion toward self and others. Jyoti is very deserving of this Mindfulness Achievement Award.

-Professor Deidre Hughes
---
Bryana Zapatka
This is my 2nd semester at Fullerton College, and learning about mindfulness has really helped me get through it. With this award, I am more motivated to continue practicing mindfulness throughout college and my life.
-Bryana Zapatka
I am proud to give Bryana the Mindfulness Achievement Award for being an enthusiastic participant in MIND 101 Spring 2021. She consistently was a role model for other students by being willing to share during class discussions and demonstrated empathy and compassion for her classmates as evidenced by her kind comments on the class discussion board posts. Bryana truly connected with and applied mindful awareness and compassion to her life, and I am proud of all she accomplished.

-Professor Valerie Tuttle